Theatre Arts
At Parkside, students can get involved with theater productions right off the bat! You get to work in our beautiful, state-of-the art Rita Tallent Picken Regional Center for Arts and Humanities that features both an 800-seat proscenium theater with an orchestra pit and a flexible 150-seat black box theater. There is a costume shop equipped with dyeing and costume craft facilities, a scenic and prop shop, a student production office for designers and stage managers, and two rehearsal halls. Students also learn within our lighting, sound, and projections lab, as well as in the design and technology classroom. We focus on company-based training to give you a wide breadth of experiences and make you much more marketable after graduation.
Theater arts majors have a 92% placement rate within the theater profession or graduate school. The professional theater experience students receive during their time at Parkside certainly helps! We enjoy a 30-year partnership with the professional Fireside Theatre in Fort Atkinson, Wisconsin, where students help with sets, props, painting and load-in for all of their productions. Internship agreements with the American Players Theatre, the Utah Festival Opera, the Pacific Conservatory Theatre and over 80 other professional theaters across the U.S. provide you with additional opportunities. Plus, theater professionals come to campus every year to do mock auditions and interviews with students, all in an effort to prepare you for work in the world of theater.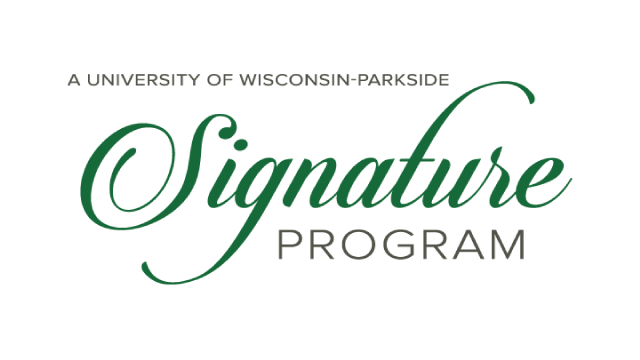 Hi, my name's Alyssa Mowrer. I'm a theater major from Mishicot, Wisconsin. I chose Parkside because of the amazing theater department. It's easily the best in the state of Wisconsin. The theater arts department here actually won the Regents' Award for Teaching Excellence, which is really unique because we're the only arts department to ever win that award. So we're very proud of that. The company model here at Parkside is great. They force you to learn every single aspect of the theater. You might not know it, but you might be really good at costuming, or you might learn to love lighting. And that makes you more marketable as a theater artist. My name is Ryan Zierk. I'm a theater major here Parkside, and I'm from right here in Kenosha. Learning on location, or as we like to call them, LoLs, is where the professors pick four productions that we go in professional theaters, whether in Milwaukee or Chicago. And then afterward, we stay behind and we let the actors that come on stage, we ask them questions. The theater program here has a longstanding relationship and partnership with the Fireside Theater in Fort Atkinson. Theater students have internship opportunities with 80 professional theaters all across the United States. Well, the theater learning spaces here are great. They're state of the art. And most of them are brand new. We have a black box theater. We also have our main stage theater. We have two studio spaces. We also have a designated design lab. We also have a costume shop, a scene shop where we build the sets. There's also a lighting, sounds and projections laboratory that is connected to the design lab. This place really is the best that you will find in Wisconsin for theater. It has the faculty to prove it, as well as the brand-new theater spaces. Parkside really is awesome.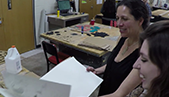 Art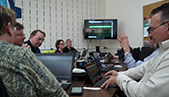 Computer Science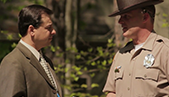 Criminal Justice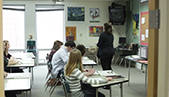 Education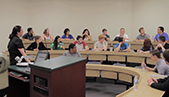 Marketing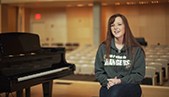 Music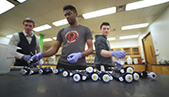 Pre-Health Programs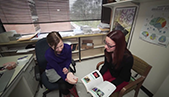 Psychology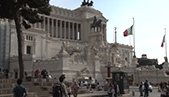 Study Abroad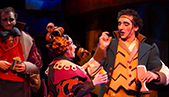 Theatre Arts