Five Outstanding Graduates Named
Published: May 14, 2016
Outstanding Graduates for the Spring 2016 Commencement ceremonies, Saturday, May 14, at 10 a.m. and 2:30 p.m. are:
Chancellor's Award Recipient
Tyler Farrell (economics and geography)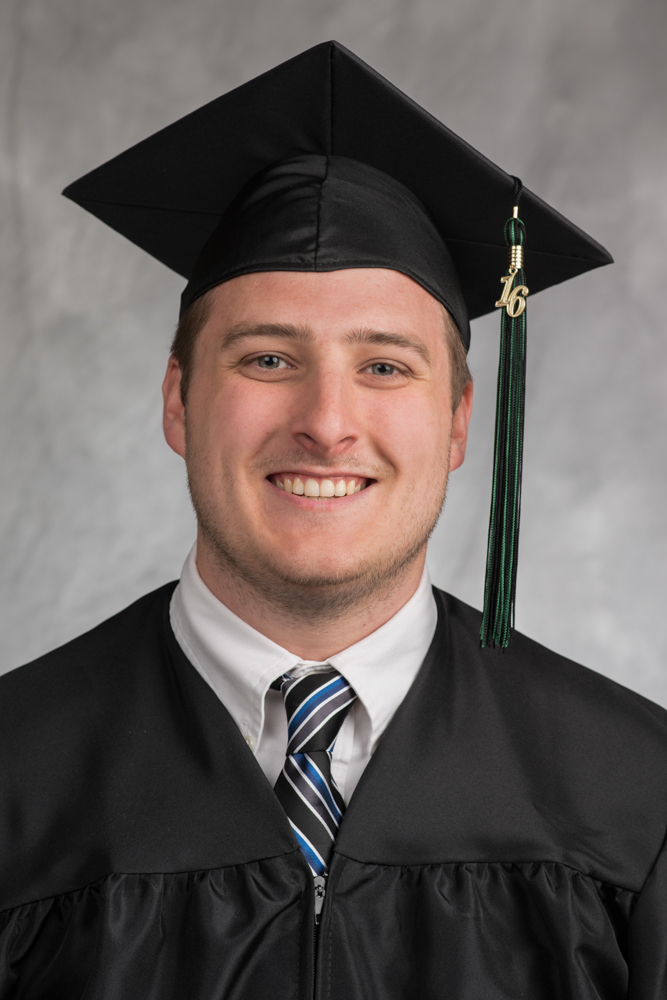 Tyler Farrell says UW-Parkside has helped him grow and discover the things that he wants to pursue in life. "The skills I obtained here have prepared me for the many opportunities I will encounter in the future," he said. "The doors that have been opened for me by UW-Parkside are endless. My experiences on this campus have confirmed my belief that I want to help others." While Tyler was succeeding inside and outside of the classroom throughout his UW-Parkside educational experience, he was helping others succeed as an orientation leader, and as a supplemental instruction leader in both physical geography and the principles of microeconomics. Tyler served the university as a campus ambassador, and represented his fellow students as president of the Tennis Club and Geography Club. The value of a diverse learning community has also impressed the Chancellor's Award recipient. "The dynamic of the classroom changes when it is filled with a diverse community of students," he said. "Not only do you get the professor's knowledge, but the knowledge of a retired business owner, or an active-duty military veteran, a 36-year-old father of two, or a fellow peer living on their own, working three jobs and attending school full time. The experience and wisdom this diverse group possesses is unfathomable."
Tyler graduates with a double major in geography and economics. He also earned a concentration in environmental geography, a minor in geographic information systems (GIS), and a certificate in coaching. Both of Tyler's parents, Michael and Wendy Farrell, are Parkside grads.
Outstanding Graduates
Glenn Margraff (biology and economics)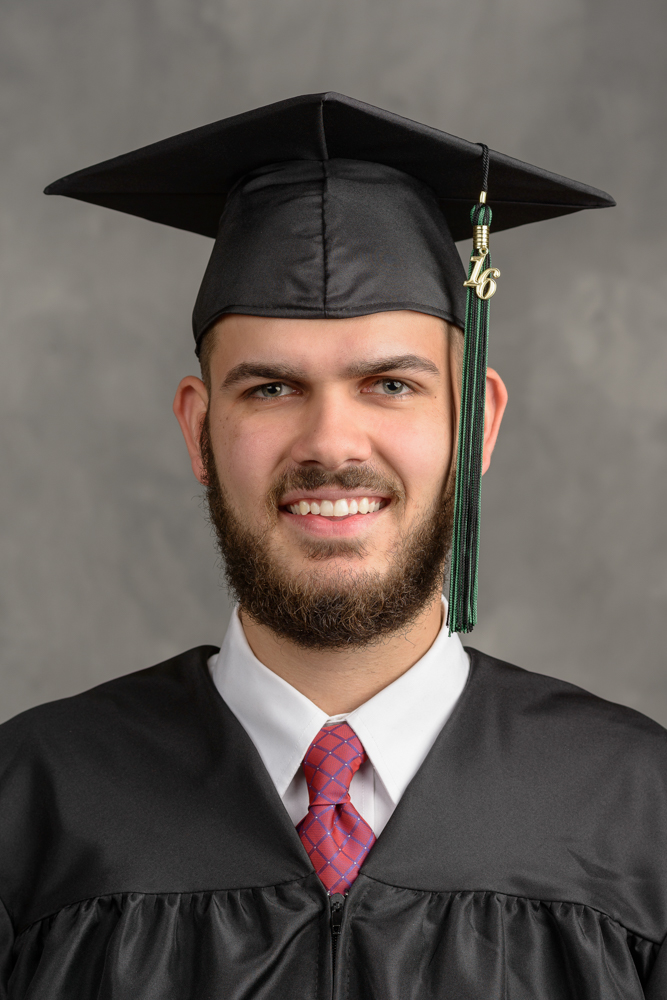 One faculty member wrote of Glenn Margraff, "As I consider all the accomplished economics students I have had the pleasure to teach and advise, Glenn Margraff has the strongest combined record in the three areas on which the Outstanding Graduate Award is based: academics, leadership, and service." Glenn graduates in just three years earning a bachelor of science degree in biology and a bachelor of arts degree in economics with a quantitative concentration. Following high school, Glenn participated in the AmeriCorps City Year program tutoring and mentoring inner-city youth in reading, math, and behavioral life skills. His ultimate goal is to open a charter school that focuses on integrating environmental sciences into the classroom. "Though I am unsure of the exact route I will take to achieve this dream," he said, "the experience and education I have received at UW-Parkside have provided me with the tools I will need to get there."
Rebekah Mokry (molecular biology and bioinformatics, and criminal justice)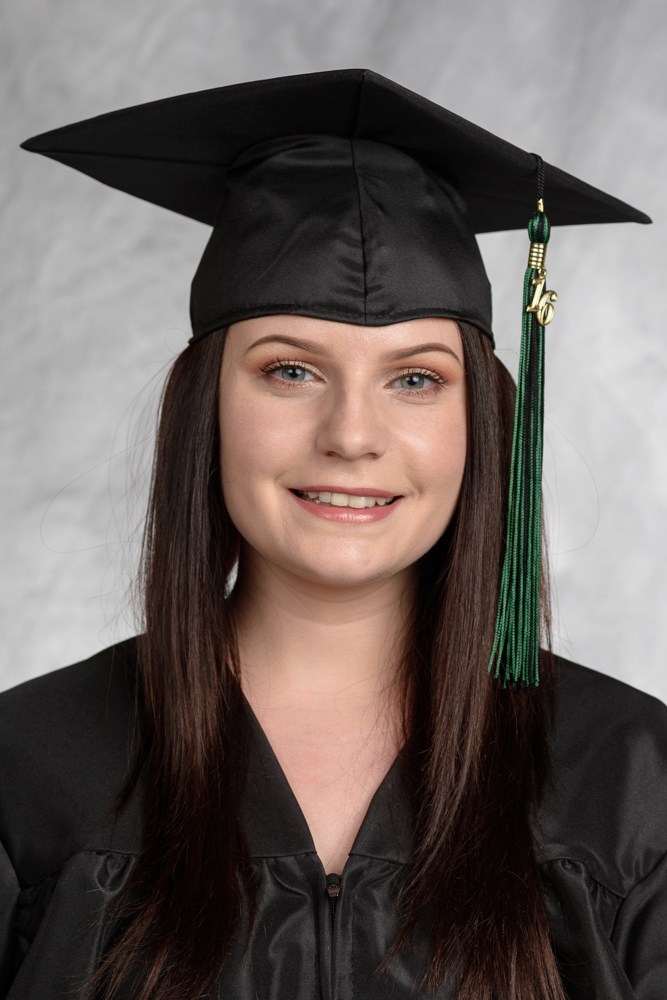 From an academic perspective, Rebekah Mokry is nearly flawless. Pursuing a bachelor of science degree in molecular biology and bioinformatics, and a bachelor of arts degree in criminal justice, Rebekah received all A grades and just three A-minus grades. The molecular biology and bioinformatics program is a small, selective, program that requires its students to conduct a minimum of two semesters of independent-study research. Faculty nominators note that Rebekah's accomplishments are even more impressive given that she is a nontraditional student with a young child. Rebekah's ability to achieve a balance between family and academics, faculty nominators say, is enviable and appears rooted in a tenacious will to succeed, tempered with a nurturing and giving nature that benefits those around her.
Mike Novak (marketing and business management) 
Mike Novak believes higher education is much more than going to class and getting good grades. "It's about developing new relationships, gaining new social skills, giving back to your community, and personal development," he said. Mike graduates with a double major in marketing and business management along with minors in economics and global studies. Outside the Business Department classroom, Mike served the university as a residence hall advisor and an intern in the College of Business, Economics, and Computing. Mike also worked at the Small Business Development Center office on campus, and was a member of two UW-Parkside competitive National Sales Teams. Mike also found time for international study opportunities in Dubai and India. Mike says his future includes pursuit of a Ph.D. with an ultimate goal of becoming a marketing professor.
Liz Robinson (art)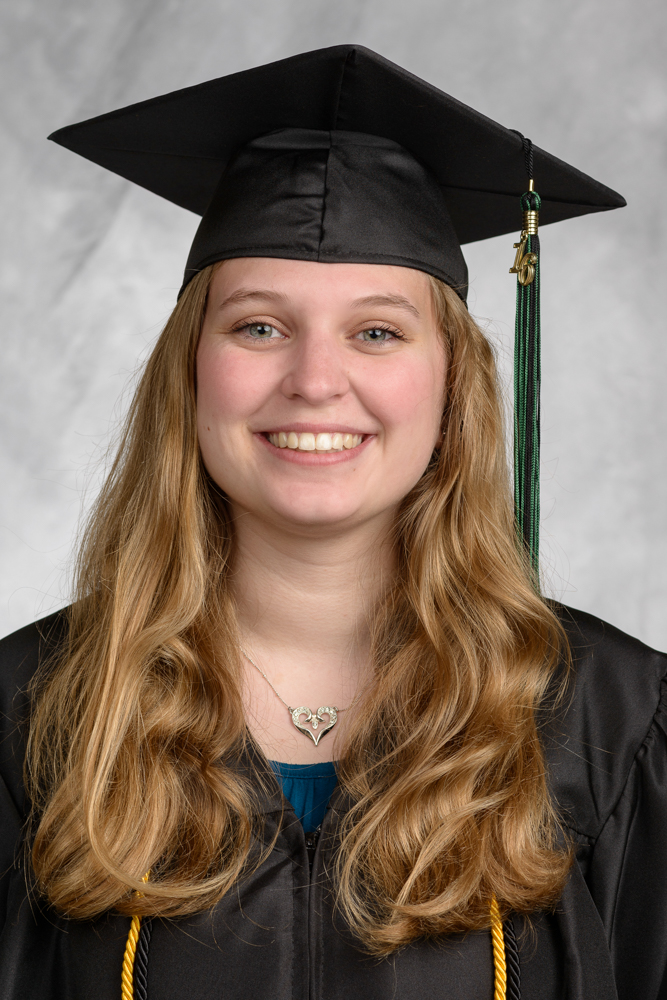 When Art Department faculty nominate a student for the Outstanding Graduate Award, strong academic and artistic credentials are a must. Faculty also look for an excellent citizen, someone who is a model to their peers in and out of the studio. Elizabeth (Liz) Robinson, Art Department faculty say, is that person. In addition to a near-perfect academic record as a graphic design major, Liz earned a "Volunteer Service Award" from President Barack Obama, won the Kenosha Mayor's "Youth Commission Award for Volunteering," and became a member of Phi Eta Sigma National Honors Society her freshman year. Liz is a state-certified respite worker, is fluent in American Sign Language, and volunteers for the Midwest Therapeutic Riding Program. As for the future, the goal is pretty simple – Liz wants to become the best person she can be. "Living a life as a good person makes you happier and makes life better for everyone."
Commencement Details

Ceremonies held in De Simone Gymnasium inside the Sports & Activity Center - Campus Map
Ceremonies streamed live on the internet at www.uwp.edu/commencement
10 a.m., master's and bachelor's degree candidates
College of Business, Economics, and Computing
College of Natural and Health Sciences
Featured speaker: Ms. Thelma A. Sias, Vice President Local Affairs, We Energies
2:30 p.m. bachelor's degree candidates
College of Arts and Humanities
College of Social Sciences and Professional Studies
Featured speaker: Thelma A. Sias
Commencement Notes:
Close to 500 students are eligible to attend the spring commencement ceremonies, again, one of the largest in UW-Parkside history.
Both ceremonies will be streamed live on the Internet (www.uwp.edu/commencement)