Use of Social Media
At the University of Wisconsin-Parkside, we recognize that social media sites like Facebook, Twitter, YouTube, and Instagram have become important and influential communication channels for our community. To assist in posting content and managing these sites, the university has developed guidelines for official and personal use of social media. These guidelines apply to university faculty and staff, and can be used in connection with social media accounts associated with colleges, departments, programs, offices, and affiliated organizations.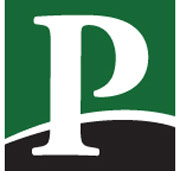 General Guidelines
UW-Parkside encourages faculty, staff, and students to use social media, but reminds you that at any time you can be perceived as a spokesperson of the university. When using an officially recognized social media channel, linked from the UW-Parkside Website, assume at all times that you are representing UW-Parkside.
Avoid discussing or speculating on internal polices or operations on official university accounts.
Respect your audience and co-workers. A healthy dialog with constructive criticism can be useful but refrain from engaging in dialogue that could disparage colleagues, competitors, or critics. Exercise discretion, thoughtfulness, and respect for your colleagues, associates, the university's supporters, and the community (social media fans).
If you have university information and news that you would like to announce to the public or media, please contact University Relations before sharing on social media channels.
Confidential or proprietary university information or similar information of third parties, who have shared such information with you on behalf of UW-Parkside, should not be shared publicly on these social media channels.
Respect copyright and the fair use laws.
UW-Parkside logos and visual identity cannot be used for personal social media without university permission. Check out the usage guidelines.
Contact University Relations for help with designing your profile picture and cover photo. We also have pre-made logos!
Naming your page. As much as possible, always begin the name of your page with UW-Parkside XXXXXXX. For example: UW-Parkside Campus Activities, UW-Parkside Geology Department, etc. This will allow UW-Parkside pages to appear together in searches. If you already have named your page, see if you can change the name.
When referring to Parkside in a post, acceptable university names include: Parkside, UW-Parkside, UWP, and if you have room, University of Wisconsin-Parkside.
Be mindful that all posted content is subject to review in accordance with UW-Parkside's employee policies and editorial guidelines.
Your personal social media account is not an appropriate place to announce confidential university news.
UW-Parkside does not monitor personal social media accounts but will address issues that violate established employee, editorial, graphic, and social media guidelines.
Don't forget your day job.
Prior to administrating an official university social media account/page, you should receive permission from the supervisor as appointed by your department head and notify University Relations.
The purpose of using social media on behalf of UW-Parkside is to support the university's mission, goals, programs, and sanctioned efforts, including university news, information, content, and directives.
If you have any doubt about posting content to these social media sites, please contact University Relations. Due to the evolving nature of social media, these guidelines are subject to revision by University Relations. We also welcome feedback from the campus community.
UW-Parkside's main social media accounts can be accessed through the UW-Parkside website and include: