Learn more about the University of Wisconsin-Parkside's employee benefits. Click on a topic to reveal links to more information.
Annual Benefit Enrollment Period is September 28, 2020 - October 23, 2020.
Email us at Benefits@uwp.edu 
Annual Benefit Enrollment Period
The Annual Benefit Enrollment Period is September 28, 2020 - October 23, 2020. 
Due to Covid-19 there will not be an Annual Benefit Enrollment Fair on campus. However, there are several webinars available to provide you with additional information. Registration is required. 
Health Insurance and Pharmacy Benefits for Active Members
Dental and Vision Benefits
Supplemental Benefits
Wellness
Meet Connect Your Care
Meet the Health Plans
Meet Delta (Dental & Vision)
Meet Navitus (Pharmacy Benefits)
Meet Securian (Life & Accident) 
To view dates, times, and register for any of the listed webinars please click on the registration link below.
All enrollments must be completed by 4:30 PM on October 23, 2020. It is highly recommended you complete your enrollment by October 21, 2020, so you may review your benefit enrollments to ensure they are correct prior to the end of the annual benefit enrollment period.
All employees should complete their enrollment via Service Service in My UW Portal. 
Annual Benefit Enrollment Period - Self Service Instructions
Annual Benefit Enrollment Period - Self Service Instructional Video
Benefit Changes for 2021
There will be a slight premium increase for all State Group Health Insurance Plans.  
There is a new vision plan vendor for 2021 and premiums are decreasing. Our new carrier is Delta Vision. Delta Vision will utilize the EyeMed Network. If you are currently enrolled in VSP and wish to remain enrolled in vision you do not need to complete an enrollment. You will be automatically enrolled in Delta Vision. 
Accident Insurance Premiums are increasing. 
For more detailed information regarding these changes as well as information regarding what benefit changes are allowed during the Annual Benefit Enrollment Period please review the Annual Benefit Enrollment Period Website.
Annual Benefit Enrollment Period Website
It's Your Choice: Benefits that Fit Your Lifestyle - 2021 Decision Guide
The annual benefit enrollment period does not allow for enrollment into life insurance plans. 
A paper application will be required to cancel life insurance
Retirees should contact ETF regarding their enrollment options at etf.wi.gov or 1-877-533-5020
Annual Benefit Enrollment Assistance will be offered virtually this year. Registration will be required and you must be logged into Jabber at the time of your appointment. Communications will be sent via email to benefit eligible employees to register. 
Qualifying Events
Employment Changes

Retirement - Emertius Status should be applied for through your Governance group. This status is not part of retirement and is not administered by Human Resources.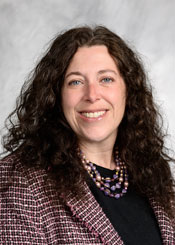 Amy Chostner
Payroll and Benefits Specialist
chostner@uwp.edu  |  262-595-2537
University staff payroll, new employee benefits orientation, leave (absence) management, general benefits questions, departures, COBRA, benefits fair and FMLA