Marks for Social Media, Promotional Items, and Videos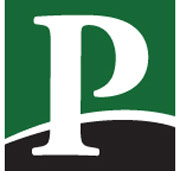 For social media accounts, a square profile picture is usually required. The  "P-square" is recommended for this use. Contact Marketing to request a P-square mark that is customized for your area (see below).

Promotional items (golf balls, key chains, pens, etc.) often have square or very narrow areas for imprints. The wordmark may not work well in these areas.

Where possible, the wordmark should be the first choice for imprint. When it is not possible, the P-square mark for square imprint areas.

"UW-Parkside," or "University of Wisconsin-Parkside" should be used for narrow imprint areas in green (Pantone # 349), black, or white. (See Fonts page for options).

For videos, there is often a need in lower thirds for a square identifier next to text relating to the onscreen action. The P-square can be used in that place.